IGLOOBAR
Regular price

$ 35.00 USD

Regular price

Sale price

$ 35.00 USD

Unit price

per
Welcome to IGLOOBAR (located on the rooftop of the Covington taproom)-- your private oasis in the cold winter months. Each heated igloo can accommodate up to 8 people comfortably and features cushioned seating, a dedicated Bluetooth speaker (upon request), & cozy decor. During your 2.5-hour time slot, you can enjoy food from Dewey's and an array of beverages.
To reserve your Igloo, select your preferred date and time and follow the steps to check out. We ask for a $35, non-refundable reservation fee up front to hold your spot. If you must cancel your igloo within 48 hours of your reservation, the $35 will not be refunded. You also cannot reschedule your igloo within 48 hours of your reservation. 
**PLEASE SCROLL DOWN AND READ FAQ BEFORE BOOKING**

Share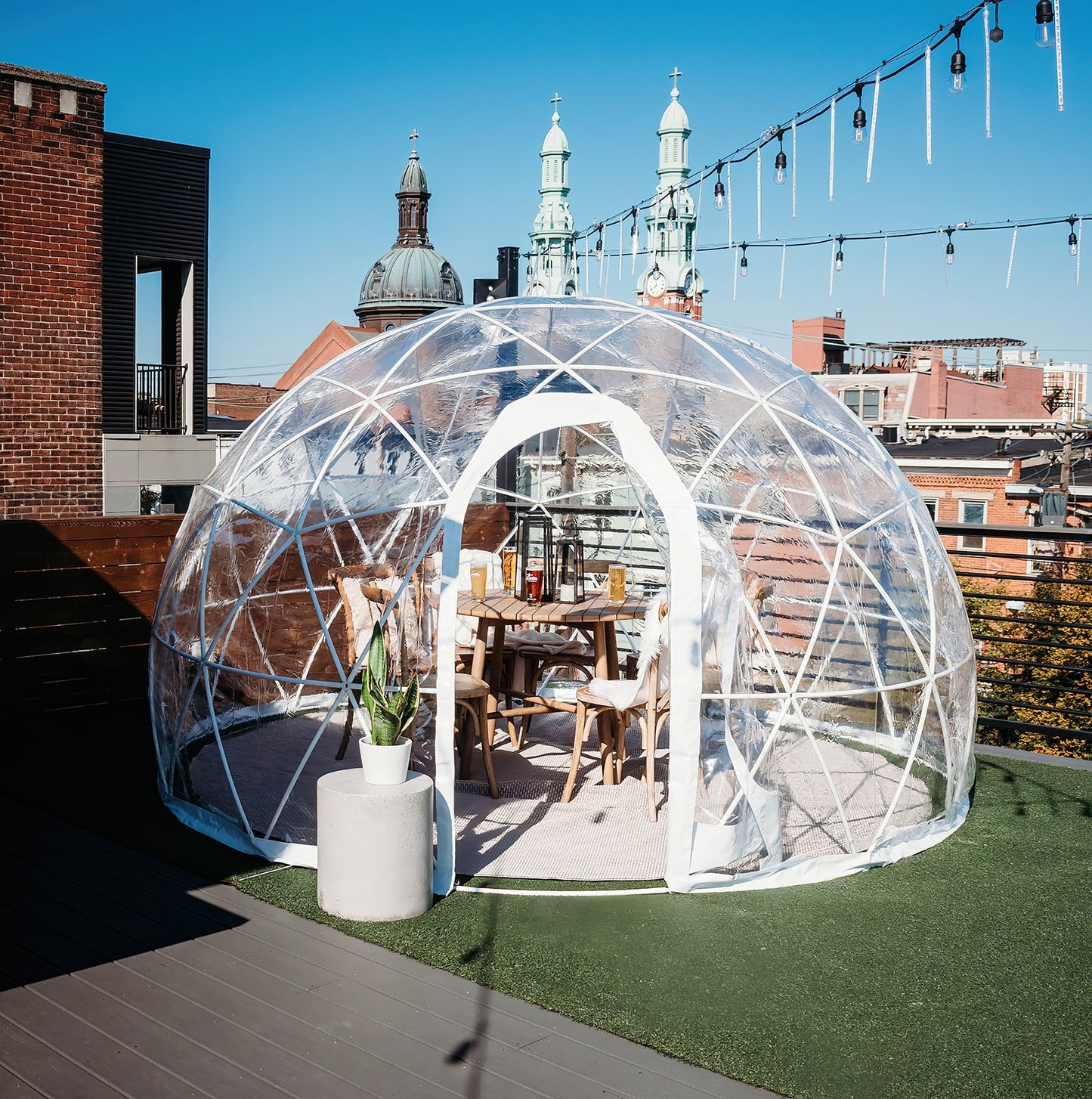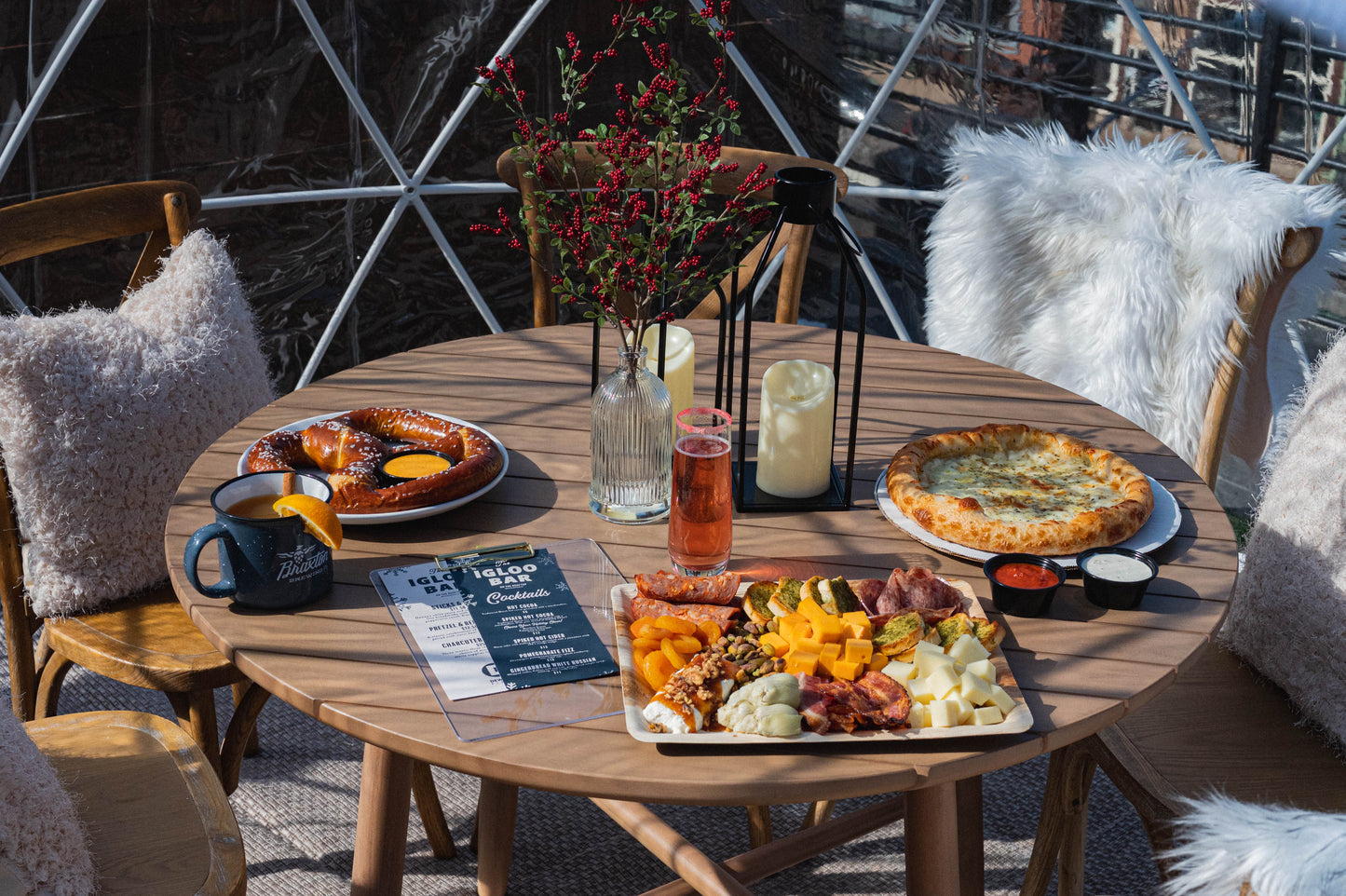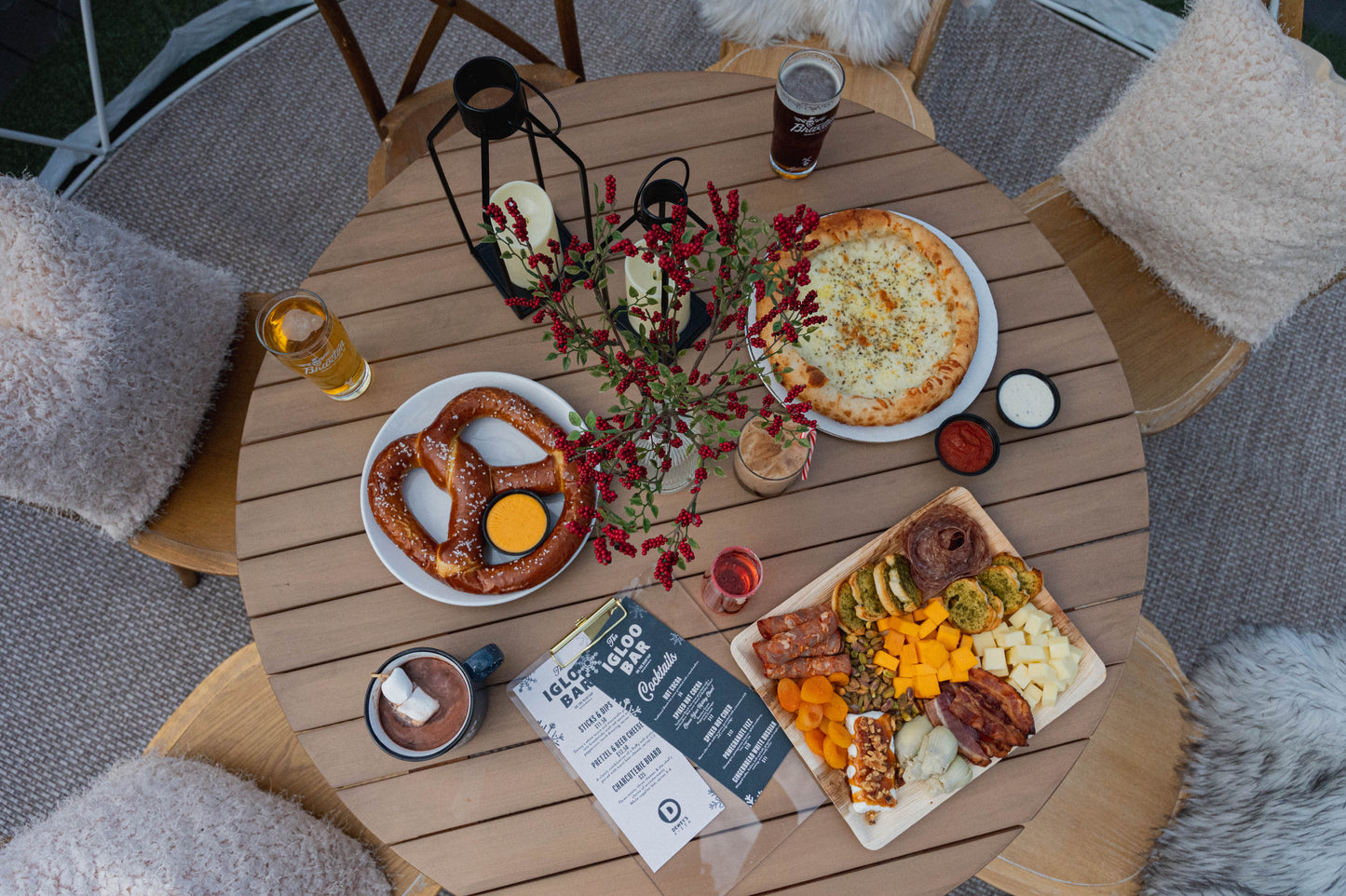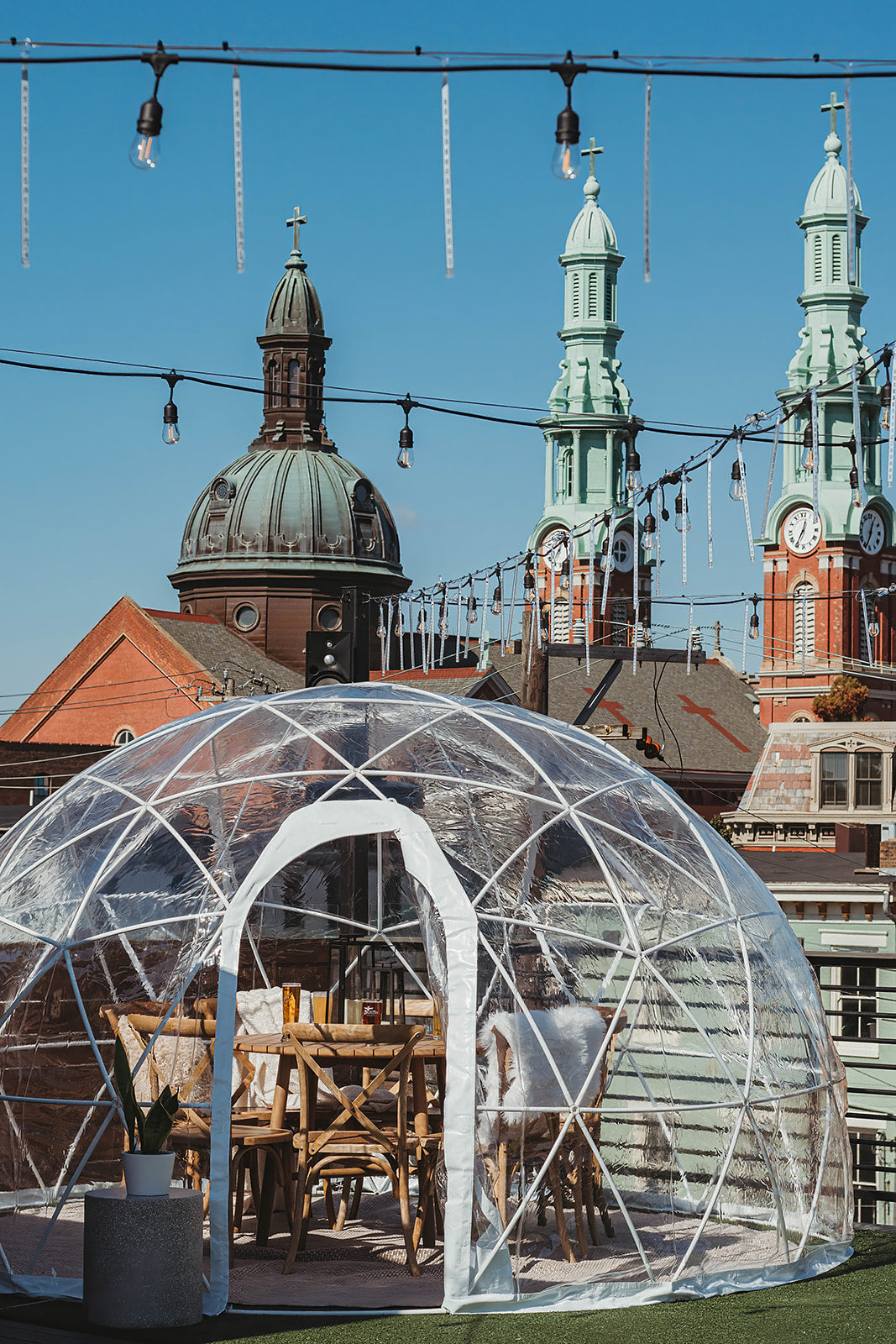 FAQ
What are my drink options?
Absolutely no outside alcohol is permitted in the igloos. 
You will have all of Braxton's regular drink options available to you, including 15 beers on tap, a classic cocktail menu as well as an exclusive Igloobar cocktail menu, 2 wines on tap (a red and a white), High Noon vodka/sodas, and a limited selection of liquor.  

Can I bring my own food?
No outside food is permitted. We are excited to partner exclusively with Dewey's Pizza to get some piping hot pies delivered directly to your igloo. Upon entry, a Dewey's representative will touch base about the ordering process. Orders will be placed via a QR code and brought to you.  
Are the igloos Kid-Friendly?
No. Igloos accommodate folks 21 & up. No exceptions. 
Can I book for longer than two and a half hours?
Yes, although you must book as two separate, back-to-back reservations. There will be no discount for booking adjacent time slots and please note that in between time slots (30 minutes) service is suspended while bar staff cleans and sanitizes for the next groups. Service will immediately resume at the start of the next time slot.  
Can I bring more than 8 people?
No. You may rent multiple igloos in the same time slot, but there still must only be 8 people per igloo at one time. Any additional guests will be kindly asked to wait in the main taproom.  
Are the igloos Dog-Friendly?
No; though we love our 4-legged friends, they must be left at home or in the main taproom. 
Are the igloos heated?
While our igloos do have a heater, we encourage guests to dress for the colder weather, as it can only heat the space so much. We also encourage guests to bring blankets for additional warmth.   
Will our igloos be cancelled due to bad weather? 
Igloos will remain open in all weather including rain, snow, and ice, unless there is potential for dangerously low temperatures and/or there is a winter weather advisory. In the event of a weather related cancellation, you will be contacted directly and given the opportunity to reschedule your igloo or cancel altogether and be refunded. It is also possible we may have to evacuate in the event of lightning.  
Please note that your time slot is 2.5 hours. There will be drink service for 2 hours, followed by a 30 minute period where you will be able to gather your belongings, close your tabs, and finish enjoying your beverages. You must vacate igloos at the end of your time slot for staff to prepare for the next round of guests.
There is NO SMOKING in our igloos. If you smoke in your igloo, you will be charged a $50 fee. 
For any additional questions, please e-mail social@braxtonbrewing.com. Please do not call the taproom telephone regarding the igloos, as you will simply be re-directedredirected to the e-mail. Thank you! .